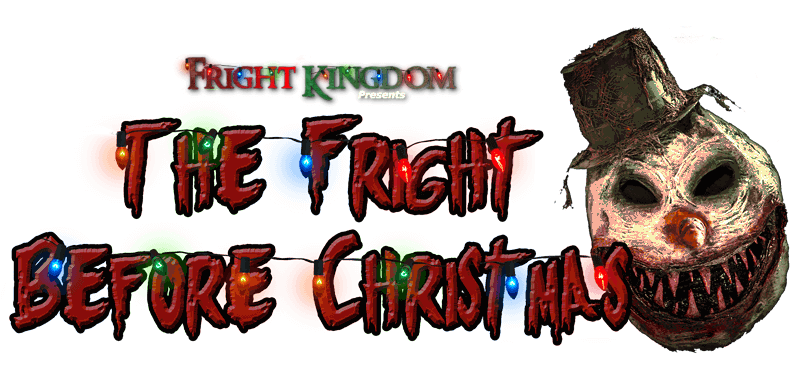 DECEMBER 4TH, 5TH & 6TH




FRI 7PM-10PM




SAT&SUN: 6PM-10PM
Due to Covid-19 we will be offering time ticketing. Tickets should be purchased ahead of time on our website. You must select the date & time slot. Tickets are only valid for that date & time slot selected. We are also limiting the number of tickets sold each night.
GENERAL ADMISSION $29
W

E

'R

E

O

P

E

N

T

H

I

S

C

H

R

I

S

T

M

A

S
We are working extremely hard to provide a safe Halloween experience for you this year! We have been working with state and local officials to put new safety protocols and distancing measures in place according to the latest local, state and federal guidelines. We will continue to monitor the situation and adjust all safety measures accordingly.
Learn what Fright Kingdom is doing to keep you safe!
The safety of our patrons and staff ALWAYS has and ALWAYS will be our #1 priority.